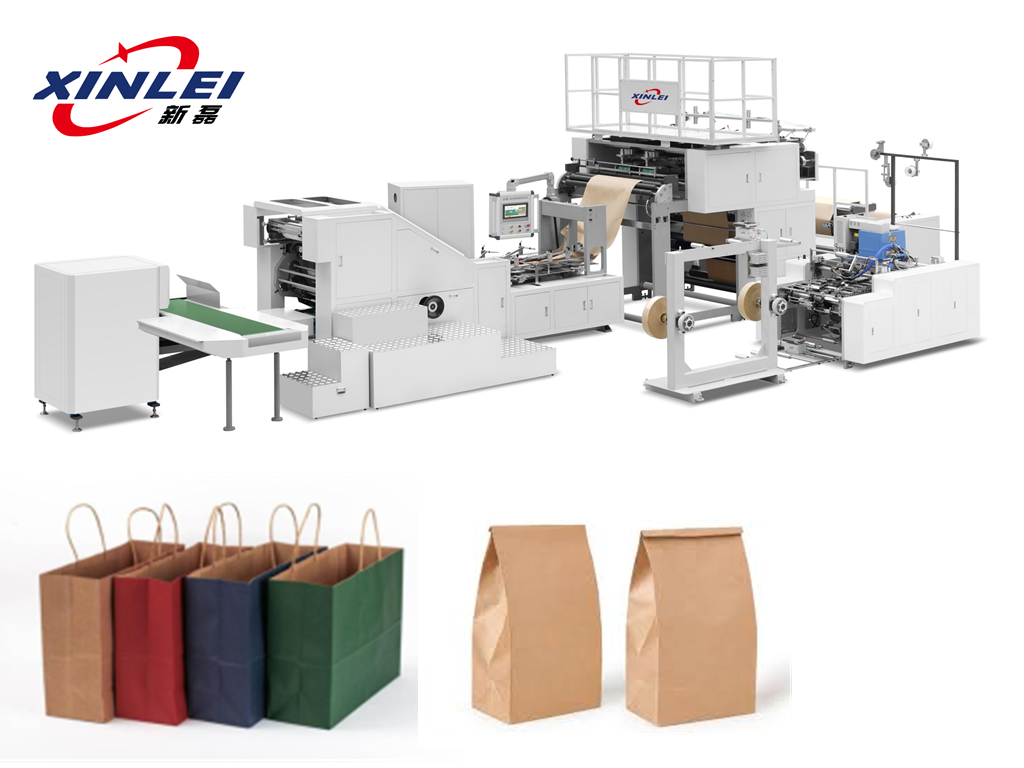 This machine can use the rolling paper, which is made of primary color paper or printed to produce square bottom paper bag at one time.
This machine can produce various of paper bags, with fast speed, high production efficiency, is an ideal equipment for paper bag production.
This machine is composed of rolling paper feed (hydraulic feeding, automatic deviation correction, constant tension), side glue, printing paper electric eye tracking,
original paper into roll, fixed length traction cutting, bag bottom indentation opening bottom, bag bottom gluing folding forming and bag output.
The whole machine is controlled by the computer central control system, the touch screen display, and the servo motor controls the length of the paper bag.
According to customer needs, two / four-color printing machine, Paper bag windowing device and paper bag hand holing device can be customized.
Product Parameters:
| | |
| --- | --- |
| Model | XL-FD450T |
| Cutting Length | 270-530mm |
| Cutting Length(total) | 270-430mm |
| Paper Bag Width | 220-450mm |
| Paper Bag Width(total) | 240-450mm |
| Bottom Width | 90-180mm |
| Paper gsm | 80-150g/㎡ |
| Paper gsm(total) | 80-150g/㎡ |
| Material Width | 650-1290mm |
| Material Width(total) | 650-1290mm |
| Paper Material Diameter | 1200mm |
| Paper Core Inner Diameter | 76mm |
| Handle Patch Length | 190mm |
| Handle Patch Width | 50mm |
| Paper Rope Spacing | 95mm |
| Paper Handle Rope Diameter | 3-5mm |
| Handle Patch Paper Roll Width | 100mm |
| Handle Paper Roll Diameter | 1200mm |
| Handle Patch Paper Weight | 100-135g/㎡ |
| Mechanical Speed | 30-180pcs/min |
| Paper Bag Production Speed | 30-150pcsmin |
| Handle Speed | 30-130pcs/min |
| Cutter Method | Pinking |
| Total Power | 380V/ 3Phase 4Line 41.5kw |
| Total Weight | 15500Kg |
| Machine Overall Dimension | 14000*6000*2400mm |
Hot Tags: automatic paper bag machine, China, suppliers, manufacturers, factory, customized, wholesale, buy, price,
Paper Bag Making Machine, Paper Cup Making Machine,Packaging Machine